Your Main Line Real Estate Expert
Providing Comprehensive Real Estate Services to Home Buyers and Sellers
Meet Lisa
Lisa Yakulis is the #1 Sotheby's International Realty agent in Pennsylvania for Luxury Listings and Sales Volume. She professionally serves her clients in Center City Philadelphia and along the Expanded Main Line Communities with experience, knowledge, integrity, extreme attention to detail, unparalleled access to relevant market data, a state- of-the art Global communication network with high net worth Buyers and their Agents and superior Sotheby's International Realty Marketing technology and World -wide platforms . She is service and results oriented, a Top-100 agent in the U.S. and #4 single agent in sales volume out of all brokerage firms and has consistently been an award-winning realtor throughout her 18 year career.
In addition to her extensive real estate expertise, Lisa also has executive management experience in banking operations and lending, as well as an extensive knowledge and experience working with historic estates and compounds, land development and premier custom new construction. With her hands-on, personalized approach, Lisa provides her clients with quality service from beginning to end of every transaction. Her clients reap the benefits of her expertise in effective marketing, accurate pricing, market inventory trends, direct communication, expansive networking capabilities and powerful negotiating skills. Ultimately, Lisa's goal is to listen, educate and find appropriate properties for her discriminating investment savvy buyers and to effectively market, network and find sound buyers for her sophisticated sellers. Lisa personally works with each of her clients through the entire buying or selling process.
As a strong believer in the importance of excellence in service, both to her clients and to the community, Lisa is also a leader in the Philadelphia and Main Line philanthropic worlds. She is a proactive participant in community affairs, education and the arts. Lisa has served as the President for The Volunteers and Executive Board Member of The Philadelphia Orchestra, as Opening Night Chairman for The Philadelphia Orchestra and Chairman of The Franklin Institute Science Awards. She has also served on the Advisory Board for been involved with the Academy of Music, The Franklin Institute's Benefactor Committee, The Rock School, Radnor Township's Design Review Board and The Radnor Educational Foundation. Lisa is a mother of three who has extensive knowledge about the area's public and private schools. She is no stranger to the relocation process and can relate to many diverse living environments and markets having lived in Chicago, IL; Milwaukee, WI; Pau, France; Minneapolis, MN; Tucson, AZ; Manhasset, NY; and Carmel, CA. Lisa can identify to the logistics of moving, the complexities of relocating, and she possesses a special ability to help you and your family through the process of making a smart financial, educational and emotional decision regarding the purchase or sale of your property. She focuses on attention to detail, individualized service, listening to your needs and achieving results.
Why Hire Lisa?
Lisa's clients are all tremendously thankful that they did. Her amazing results, both for buyers and for sellers of many of the finest properties on The Main Line and Philadelphia, are directly related to the valued long term professional, community and personal relationships that she enjoys. You will never see a mass marketing solicitation in the mail because she focuses on quality of service and effectively marketing her properties rather than maximizing volume for a team of agents. Lisa 's successful client base and tremendous performance are attributable to her reputation for working hard with integrity, her powerful referral network, an unparalleled local and global marketing presence for her listings, state of the art technology enabling effective communication with relevant agents, buyers and sellers. and and her repeat business. She has a trusted, stellar, discreet reputation both with clients, colleagues and within the Philadelphia and Main Line communities. Lisa is the top Sotheby's International Realty Single Agent in Pennsylvania for sales volume, with proven experience and long-term success. Be sure to check out testimonials under "About Me".
Buyers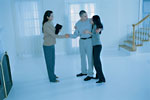 Whether you're looking for your first home, your dream home or an investment property, I'm committed to providing you with the highest quality buyer service. When making the type of investment that buying a home requires, you deserve to have all the latest market information and the very best advice, both of which I can provide you with. Read more.
Sellers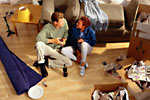 The decision to sell a home is often dependent on many factors. Whatever your reasons are for selling, my proven effective marketing strategies will ensure that you get the highest possible price for your home. I guarantee to provide you with professional, ethical and confidential service and keep you fully informed every step of the way. Read more.